Listen to Dermatopathologist Catherine Antley's discussion on
High Truths on Drugs and Addiction, Episode #40
Many people have heard about the risk of your BRAIN on drugs, but what about your SKIN on drugs? Your skin, your epidermis, is the largest organ of your body and is about 20 square feet. Dr. Catherine Antley is a dermatopathologist and talks to High Truth about whether marijuana products can help acne or be harmful to the skin.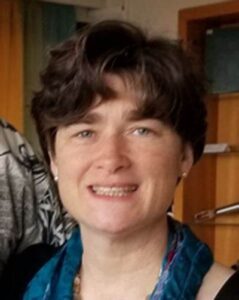 About Catherine Antley, M.D.
Catherine Antley, M.D. graduated from the University of North Carolina School of Medicine, completed her residency in anatomic and clinical pathology at Duke University Medical Center and fellowship in dermatopathology at the University of Arkansas for Medical Sciences. She is board certified in Anatomic and Clinical Pathology and in Dermatopathology and is a Fellow of the American Society of Dermatopathology. For 20 years she has served as laboratory director of Vermont Dermatopathology, a woman-owned, independent dermatopathology lab serving VT, NY, and NH. She has a strong interest in public health and prevention and exploring the impact of policy on addiction and health care costs. She has co-authored a number of Vermont Medical Society resolutions on cannabis and recently organized and led a delegation of 10 Vermonters to Iceland to learn about their 20-year history bringing down the country's high addiction rates using their successful, science-based prevention model. She recently contributed a chapter "Cannabis in Dermatology" to the textbook "Cannabis in Medicine, an Evidence-Based Approach" edited by Dr. Ken Finn and published by Springer Nature