Hear a discussion with Dr. Bertha Madras on High Truths on Drugs and Addiction, Episode #12.
Dr. Madras is an IASIC scientific advisor, Harvard Professor and former White House Office of National Drug Control Policy Deputy Director of Demand Reduction. In episode #12, Dr. Madras explains the importance and possible prevention of drug use. The current climate of marijuana legalization and normalizing drug use is creating a pipeline of increased addiction. The cure for the disease of addiction comes from prevention. Treatment of addiction is critical, but prevention is key. The same goes for any disease process. The cure to the COVID-19 pandemic is the vaccine. Treating COVID pneumonia is important, but the key to the cure lays in prevention.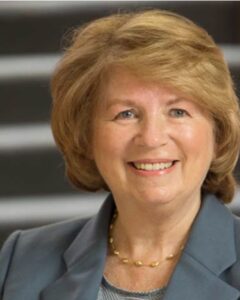 About Dr. Bertha Madras
Dr. Bertha K. Madras is Professor of Psychobiology, Department of Psychiatry at Harvard Medical School (HMS). She developed and chaired the Division of Neurochemistry at the HMS-NEPRC. A neuroscientist, her research focuses on addiction biology and neuropsychiatric disease. Her work is reported in over 150 manuscripts and book chapters. She is the principal or co-editor of four. In public policy, she served as Deputy Director for Demand Reduction in the White House Office of National Drug Control Policy (ONDCP). At ONDCP, she advocated for the medicalization of the diagnosis and treatment of substance use disorders. She mainstreamed Drug and Alcohol Screening, Brief Intervention, Referral to Treatment (SBIRT) in healthcare systems as a component of the national drug control strategy. She also spearheaded approval of billing codes for these services resulting in reimbursement by Medicaid and health insurers, adoption by federal agencies. Her experiences in research, brain biology, education, government and public service offer her a unique perspective on public policy, brain science and public education.
For more information on the International Academy on the Science and Impact of Cannabis, and to join, please visit www.IASIC1.org.
Visit the IASIC Library here. The IASIC Library is intended as a user-friendly reference of the published medical literature.